We recognize that all of our patients are unique and deserve to receive orthodontic care that reflects their individual needs. Our experienced and talented team is committed to working with you and your family to create a comfortable, stress-free, and rewarding orthodontic experience every time you visit our practice.
We are pleased to welcome you and your family, and we look forward to working with you.
---
Administrative Staff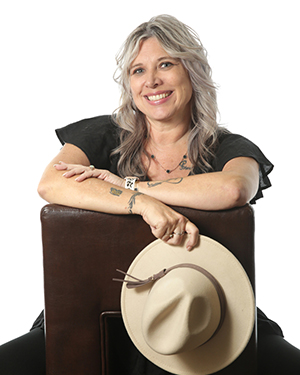 Connie
Hi, I am a treatment coordinator and registered dental assistant. I speak with our new patients and make sure all their needs are met. I handle contracts, treatment planning, and Invisalign® treatments. I'm very proud to be a part of this team.
Outside of work I enjoy spending time with my family. My 2 kids, Shelby and Dillon, are my whole world….even though they aren't "kids" anymore. I also have the best parents in the world, Luke and Cherrie. I'm a huge 49er fan and enjoy cheering them on during football season. I also have the cutest dog, Stella.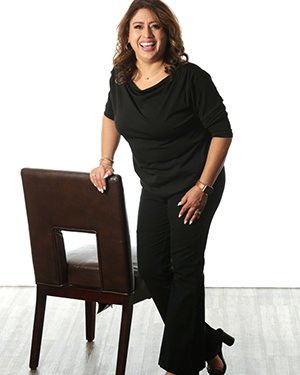 Maricela
Hello, I work here as a front desk receptionist and appointment coordinator. I answer phones, make appointments, and greet patients as they walk in the door! I am bilingual, and that comes in very handy with some of our patients. My favorite part of my job is working with this great team and the interaction I have with our patients. I am friendly to everyone and love my job!
I am married to Jesse, and we have two great kids named Arlen and Arely. We also have a boxer named Memo!
Mary
Hello, I work front office answering phones, making appointments, and I enjoy interacting and helping our patients. I enjoy working in an office that strives to be like family, all while having amazing patient care and outcomes. We have a great team that I get to work with daily while doing something that I enjoy.
I'm married to Mike Del Carlo, we have three great kids, Saxon, Jasten, and Joie. I enjoy doing anything with my family, friends, and anything to do with being outdoors.
---
Clinical Team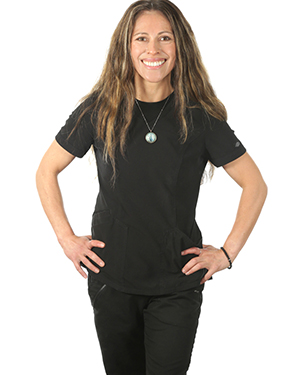 Edith
Hi there! I am a registered dental assistant. I am bilingual, very outgoing, and love to have social interaction with my patients! I am always learning something new, and love our talented team here. The office is welcoming, efficient, and friendly. I think we are the best orthodontic office in town!
When I'm not at work, I love spending time with my husband Nicco and our two sons, Diego and Jairo. I also enjoy running and cooking. I even do Mexican cooking lessons at my home for friends and staff members, because everyone loves my cooking!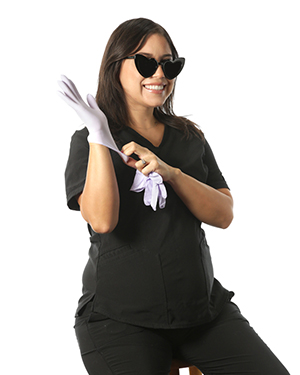 Esmeralda
Hi there! My name is Esmeralda, but most people call me Ezie (eh-zee). I'm a registered dental assistant and I have been in the field since 2016. I am bilingual and I love helping my patients through their orthodontic journey! I am very proud to be a part of our amazing team. I'm looking forward to meeting you and help get you the smile you have always wanted!
On my free time, I enjoy going on adventures and spending time with my family and friends.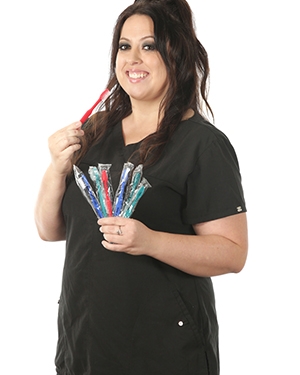 Breanna
Hi! My name is Breanna. I am the lab tech and have been a dental assistant since 2009. I make most of the retainers, bleach trays, and mouthguards in the office. I absolutely love it here. The environment is always fun and positive. I am really blessed to be part of such a good team.
When I am not in the office, I enjoy spending time with my daughter Ava and family.
---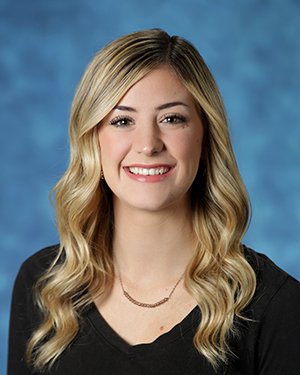 Jillian
I am so very lucky to be part of such an energetic and talented team! I became a patient of Dr Hoods in 2013. The compassion the office had towards me as a patient made me want to become part of the dental field. I then graduated from RDA school in 2020, and was excited to join this amazing team soon after. When I'm not assisting, I love adventuring outside, traveling, hiking with my dog Remi, as well as spending time with family and friends. I can say without a doubt that I love what I do, and I am proud to be a member of Hood and Carr Orthodontics. It's more than just a team, it's a family and I can't wait to welcome you to such an amazing practice!
---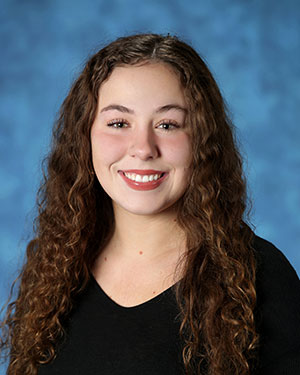 Lauren
Hey there! My name is Lauren. I was born and raised in Chico. I am the Sterilization Technician here at the office. When I was younger I was a patient of Dr. Hood and found the experience so enjoyable it inspired me to pursue a career in dentistry. I'm currently working on my credentials to become a RDH.
My favorite part about working at Hood & Carr Orthodontics is the friendly and fun atmosphere! I am so grateful to be apart of this team and love interacting with our patients. In my free time I enjoy listening to music, going on walks with my family, and painting.